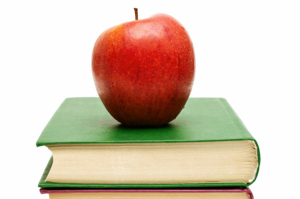 Visit our Facebook!
The Balanced Health Foundation Course levels 1-6 is the first stage for learning Systematic Kinesiology and Muscle Testing.
This course is ideal if you are:
interested in health and well-being,
looking for practical tools to improve your and your family's health
would like to start a new career in health care
want to enhance and add to your existing therapy.
Course dates – To be advised.  October dates cancelled due to Covid-19.
Balanced Health 1: 
Balanced Health 2:
Balanced Health 3: 
Balanced Health 4: 
Balanced Health 5: 
Balanced Health 6: 
Venue: Carmenta Life,  Chesham House (Ground floor), Church Lane, Berkhamsted, Herts HP4 2AX
Timings: 9.30am to 5.30pm. We request that you aim to arrive 15 minutes early on Saturdays for registration.
Cost to Enrol and Payments
The full price for the Foundation Course is £1295.
Payable via monthly advanced payments.
To enrol in the Foundation Course you need to:
Pay a deposit of £395.
Payments of £150 to be paid monthly on 1st of each month (6 payments). commencing on 1st October 2020 and paid by standing order.
Total amount £1295 (including VAT).
Booking deposits are non-transferable & non-refundable, once enrolled we cannot return the booking deposit for any reason other than cancellation of the course by ourselves. 
What will I learn?
Learn to accurately muscle test
Muscle Testing is a language
Emotional Stress Release
Muscle Testing of eight muscles
Preview of food testing
Find energy drains
The "Whole Person" approach
X-Crawl for co-ordination
Lazy Eights & Writing
Dehydration Test
Psoas/Backache
Preview of supplementary tests
Diaphragmatic breathing
Meridian Energies
Ears as aerials for hearing energy
Visual Inhibition
Reading Issues/blocks
Food Sensitivity Testing
Nutritional Testing
Pulse Synchronisation
Seven Factors of the I.V.F.
Sartorius for Stress
More Responsible Muscle Testing
Eight new Muscle Tests
Surrogate Testing
Neuro-vascular points
Neuro-lymphatic points
Meridian Wheel Flow
Breast Congestion
Fears and Phobias
Complete Body/Energy Balancing
Kinesiology for Prevention
Six new Muscle Tests
Electrical Switching
Wrist pulses to read excess energy
"Self-Talk and Self-Esteem"
Balanced Affirmations
Pain Dispersal with E.S.R
Emotional Tissue Memory Scanning
Protein Test
Mineral Test
General Stress Syndrome
Walking Gait Energy Balancing
How long do "corrections" last?
Priority finger mode
Holistic Balancing Overview
Consolodation of the Foundations
Balancing workshops "in the mode"
"Figure of Eight" energies
Bi-lateral Piriformis weakness
Bi-lateral Hamstring weakness/Sacral Rock
"Anything can correct anything"
Fix it in motion
Bi-lateral Psoas weakness
Meridian "Flushing"
Left/Right Brain integration
Relieving Muscle Cramps
A glimpse of the Practitioner Course
R.S.I. – (repetitive strain injury) Wrist balance with new wrist muscles tests
More shoulder muscles
Cloacal reflexes
Hormonal muscles
Ankle/Achilles heel/tendon
Illiacus – Muscle for ICV (Ileo Caecal Valve)
Alarm Points
Immune Muscles
Riddlers Reflex Points – For HCL and Food enzymes.
Gall Bladder and Liver muscles
Knee Balance
Thymus Gland and Immune
How to deal with Hypertonic Muscles
Lung Balance
Lower Back/Bowel Issues
Bladder Balance