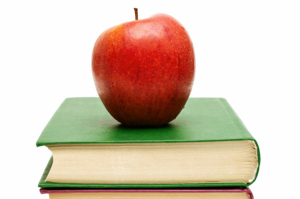 Visit our Facebook!
The Kinesiology Association Foundation Course levels 1-6 is the first stage for learning Systematic Kinesiology and Muscle Testing.
This course is ideal if you are:
interested in health and well-being,
looking for practical tools to improve your and your family's health
would like to start a new career in health care
want to enhance and add to your existing therapy.
There is lots more information on the course we teach on the Kinesiology Association website.  Click here to find out more.
Course dates:
Balanced Health 1: 9th & 10th October 2021
Balanced Health 2: 6th & 7th November 2021
Balanced Health 3: 4th & 5th December 2021
Balanced Health 4: 8th & 9th January 2022
Balanced Health 5: 5th & 6th February 2022
Balanced Health 6: 5th & 6th March 2022
Venue: Carmenta Life,  Chesham House (Ground floor), Church Lane, Berkhamsted, Herts HP4 2AX
Timings: 9.30am to 5.30pm. We request that you aim to arrive 15 minutes early on Saturdays for registration.
Cost to Enrol and Payments
£900 payable in advance 1 month before course starts, plus a deposit of £295 to secure your place. (total £1,195)
£295 deposit plus £200 x 5 payable on levels 1 – 5   (total £1,295).
Booking deposits are non-transferable & non-refundable, once enrolled we cannot return the booking deposit for any reason other than cancellation of the course by ourselves. 
What will I learn?
Eight muscle tests
Identifying Potential Stressors
Opposing Muscles Versus Tight Muscles
Neuro Lymphatic Points
Neuro Vascular Points
Introduction to Meridians
Concept of Strong Indicator Muscle
Cross Crawl
Dealing with and testing for Dehydration
Emotional Stress Release – ESR
Techniques to aid Learning Difficulties
Visual Inhibition
The KA Code of Ethics
Six new muscle tests
Introduction to MEI/Tonification Points
Pulse Synchronisation
Seven Factors of the I.V.F.
Diaphragm Breathing
Fears and Phobias
Gaits and Figure 8 Energies
Food Testing and Protein / Mineral Test
Six new muscle tests
Self Talk and Balanced Affirmations
Pause Lock
Emotional Tissue Memory Scanning
Energetic Switching
Checking for Priorities
Introduction to Chinese Five Elements
Wrist Pulses for Over Energy
ESR Past Present and Future
Music and Stress Relief
Breast Congestion
Seven new muscle tests
Over Energy for Emotions/Goal Setting
Realms Finger Modes
Thymus Tap
Fix in Motion
Fixations in Piriformis, Psoas and Hamstrings
Pulling it all together
Nine new muscle tests
Pause Lock Stacking and Two Pointing
Emergency Modes
Spindle Cells and Golgi Tendons
Introduction to Alarm Points
Five new muscle tests
Surrogate Testing
Origin and Insertion Massage