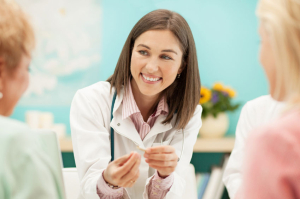 Are you a Complementary Therapist or Practitioner? Do you want to enhance your current practice and grow your client base? Why not add Kinesiology?

Our Systematic Kinesiology training course is the ideal additional therapy if you are already a Complementary Therapist or Practitioner and wish to enhance your practice by incorporating an amazing tool that can be plugged into your existing therapy.
This unique therapy complements all other therapies giving you a valuable, effective and practical tool to achieve this.
For example, you may be a nutritionist – with Systematic Kinesiology you can simply identify the exact bespoke nutritional requirement(s) of your client.  This could be a particular nutritional supplement your client is deficient in or a particular food they are sensitive to.
Homeopaths – with Systematic Kinesiology you can identify the missing link to those deep or difficult cases.  It will also give you the answers to the nutritional requirements that can so often be hindering the progress of your cases.  In addition, you will have a 'hands on' practical tool to address structural issues. By the way – Tracey (one of our trainers) is a homeopath who has successfully integrated kinesiology into her practice.
Bodyworkers – Systematic Kinesiology gives you the tool to identify the cause behind the symptoms.  For example recurrent or chronic structural issues (eg joint pain) can have an underlying cause of a food sensitivity or nutritional deficiency.
There is more information about the Foundation Course on the Kinesiology Association's website.  Click here for more information.
Anyone is eligible to join our Kinesiology foundation course and there are no pre-requisite qualifications in order to commence your training.
Upon completion of our Kinesiology Foundation Course, levels 1-6, you may incorporate Systematic Kinesiology into your current practice.
Click here to learn more about our Kinesiology Foundation Course, levels 1-6.
Click here to book onto one of our FREE taster sessions to find out more about the Foundation Course.